Extreme horse adventures
- we are organising two events for 2019; a 5 day ride in February and a 9 day ride in September. The closing dates are end December and end June respectively. Contact me (Greg Steemson) for more details on 0417 981 814 or gsteemson@bigpond.com.
Endurance
bridles and breastplates
- we now have sets in 8 colours
SS saddles
- production of this new saddle is planned for early 2019.
October 2017 - riders and purchasers of Liversage saddles have asked about Leon's life story and the tanning process for leather. These can now be read by clicking on the links below. The tanning process is not meant to be exhaustive.
-
Leon's story
-
The tanning process
Powered by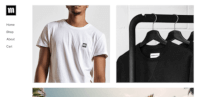 Create your own unique website with customizable templates.